Center Pivot Irrigation Solution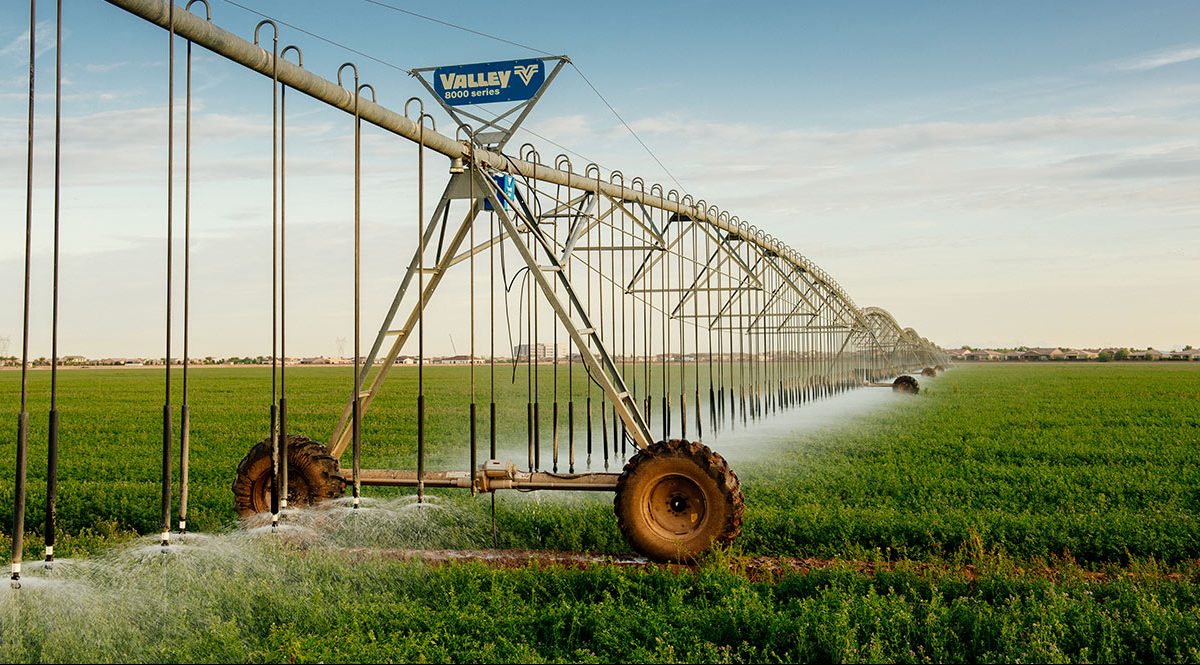 Challenge
Both the needs for water conservation and raise of food supplies around the world have encouraged the necessity for automated irrigation systems. This electrically powered system is very effective, thus boosting the productivity of crops even without the required water level. This method obliges all mechanisms to be operational for years. We make sure that our goals are achieved even with bad weather and the quality of water available.
Solution
Leeson manufactures a broad array of very powerful center-driven gear motors, which are dually rated of 50Hz/380V and 60 Hz/460V power. These can fulfill the various needs of many kinds of crops regardless of the weather conditions for both circular and linear pivot systems.
These types of machinery are made from stainless steel or aluminum frames. Plus, special protective features, which are effective for so many years to give the supreme dependability even with the challenging environments, are being provided.